Marc Anthony Rodriguez
Meet the VoxPop Team: Elisee Augustin
Good Day, everyone:
In keeping with our the VoxPop Games Team Introduction Blog updates, we wanted to share another profile to providing a little more insight into our phenomenal platform team that continues to grow and evolve each and everyday!
Today, we'd like to introduce you to our Platform Software Engineer.
In his own words, this is Elisee Augustin:
Hello all!
My name is Elisee and I am the Platform Software Engineer here at VoxPop Games!
I am a Long Island native and attended CUNY Queens College where I received my bachelor's degree in Computer Science.
Since receiving my degree I've worked on numerous projects stemming from User-based Full Stack to Backend Fintech applications.
I stumbled across VoxPop Games where I immediately fell in love with their company and goals and could not resist the opportunity to become part of a world changing platform.
Playing video games has always been a big part of my life, starting from the first game I've ever played- Spyro for the PlayStation 1.
Ever since then I've been hooked on PlayStation's system and soon upgraded to a Playstation 2 where I fell in love with the Kingdom Hearts Series.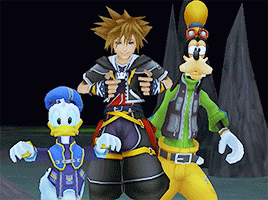 Currently I'm a huge FPS Xbox fan, and have played pretty much all of the Call of Duty games,
COD 4 being my all-time favorite.
Outside of my main work for VoxPop's Platform and gaming I am also a Professional Saxophone player.
I love to play music all across New York City with some of my friends and bandmates.
I am a big fan of Jazz and R&B, and that's the genre that I play most often.
I'm a huge fan of self-improvement and enjoy reading books that can help me in that aspect as well.
Since joining the VoxPop Games team, I've been shown the huge importance of the indie gaming platform and how important it is to have their voice heard by everyone around them.
-Elisee Augustin
We are so excited for our VoxPop Games team's expansion, and our continued growth in brand awareness and with Elisee on-board we are looking forward to so many great years and exciting new platform features ahead.
To all of our loved ones, partners, family & friends, please stay healthy and stay safe.
All the very best
Co-Founder; Chief Operating Officer